IRON
FOOD SOURCE

Beans (dried), egg yolk, figs, fish, lettuce, lentils, liver, meat, offal, peas, poultry, raisins, strawberries, spinach, wheatgerm and whole grain bread.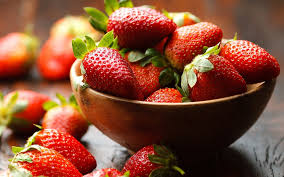 ACTION

Helps fatigue, disease resistance, brittle nails, skin and anemia.
SYMPTOMS OF DEFICIENCY Brittle nails, pale skin, fatigue, irritability, weakness, shortness of breath, sore tongue, decreased appetite and headaches.
RDA* 10 - 18 mg

OTHER FACTS
Vitamin C can increase absorption of iron.
* Recommended Daily Allowance
Vegetarian Recipes with iron
Easily absorbed liquid iron supplement