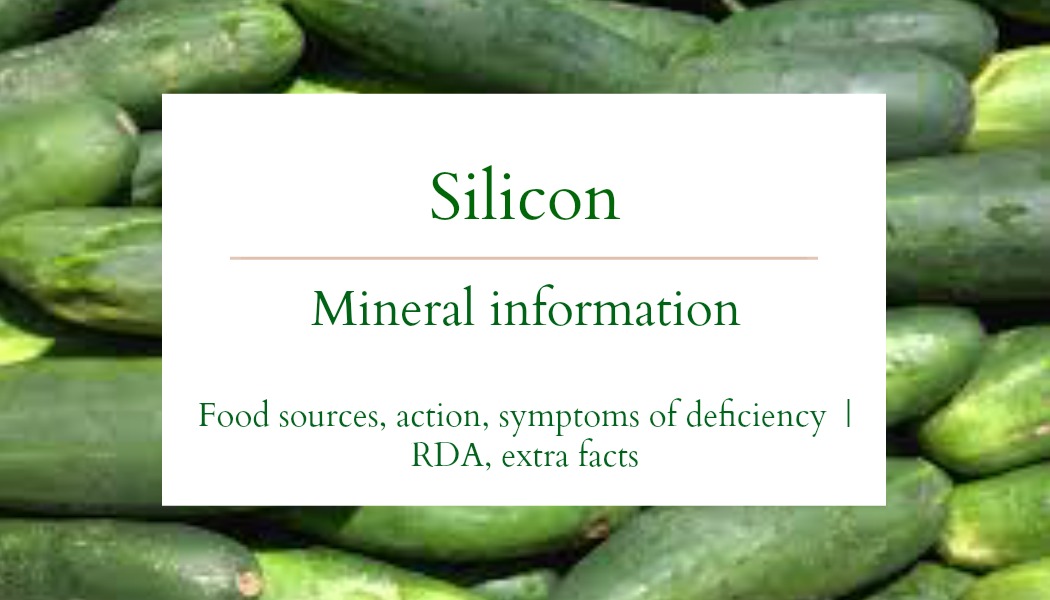 SILICON
FOOD SOURCE

Apples, barley, cherries, cucumber, dates, dried figs, ginger, lettuce, strawberries and sunflower seeds.
ACTION

Helps muscle tone, hair and nail texture. The most important mineral for all connective tissues.
Silicon is known as the 'beauty mineral' due to it's effects on the skin and hair.
SYMPTOMS OF DEFICIENCY
Weak, soft bones, finger nails and muscles. Sensitivity to cold.
RDA*
There is no recommended dietary allowance for silicon.

* Recommended Daily Allowance